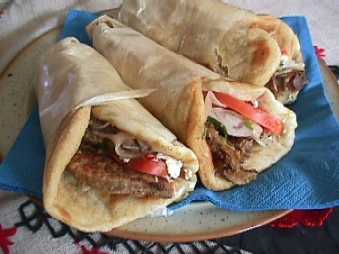 Last weekend was the kick off to food festival with Oktoberfest in Addison.   I know Stacey is usually excited about this time of year, maybe not as much as I am.   There is something about eating food out of a tent, and even better if you need tickets 8-)
This time sneaks up on me every year… think I would just put it as a reoccurring event in outlook.
I have spoke with more people that maybe interested in attending some of these so expanding the distribution list, you can join us or head out on your own.  If you have a food festival that I should be tracking please send me a note or comment below.   I will be updating my list below as I learn about others we should attend
September Events
Dallas Greek Fest September 23-25
http://www.greekfestivalofdallas.com/
Noland's plan to attend Saturday afternoon – 4-6ish
Japanese Fall Festival  September 25th
http://www.jasdfw.org/downloads/20110801%20Akimatsuri%20DJA.pdf
 Texas State fair September 30 – October 23
I am not a big fan of this event, food is usually subpar
October Events
Lebanese Food Festival September 30 – October 2
http://www.ourladylebanon.com/2011_Food_Festival/Flyer2011.pdf
The food is good at this one, but no alcohol.  I need beer with my food on a stick please.
Mid Cities Greek Fest October 7-9
http://midcitiesgreekfest.info/
Looking at dinner Friday night… have Tyler ½ marathon on Sunday and late baseball game Saturday night
World Fest October 22-23 (Addison, TX)
http://www.addisontexas.net/events/Worldfest/
We get to see Rossitza dance, how can we pass this up
November Events
Romanian Festival – November 4-6
http://romanianfestival-dallas.com/
Never been to this one and recently learned about it… if anyone has feedback please let me know
Annual Beaujolais & Beyond Wine Festival – November 18th
(French American)
 Fort Worth Greek Festival November 11-13
http://www.fortworthgreekfestival.com/
I have yet to make it to this one, I have been told it is great really want to attend this year
Tags: event, food festival, greek fest, Nolands, stacey, weekend